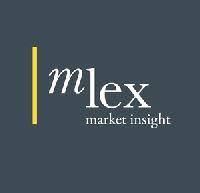 Private Debt Collectors Raise $9 Million to Beef Up IRS Compliance Staff
Turning unpaid tax debts over to private collection firms is starting to pay off for the US Treasury and the Internal
Revenue Service.
While still generating controversy, the private debt collection program has also generated nearly $9.3 million for the
IRS Special Compliance Personnel Program slated to start in October 2018, according to a quarterly report through
June 14.
That program, which is funded by a portion of the money raised through the private debt collectors, will pay for
salaries, training and other costs of beefing up the government's own tax collection workforce.
Funding for the program is expected to grow more rapidly in the months and years ahead as the number of cases
turned over to private firms ramps up.
There will be additional costs as the program grows, according to the Partnership for Tax Compliance, a trade
association formed by the four private debt collection firms hired by the IRS. "However, the revenue collected is
expected to continue to significantly increase," the group said.
All told, since the start of the 2018 fiscal year last Oct. 1, delinquent taxpayers coughed up about $50 million
through June 14, a net gain of more than $30 million after paying about $9 million in commissions to the collection
agencies and other IRS costs.
That's a sharp increase from nearly $6.6 million collected in fiscal 2017, when costs totaled about $20 million.
-Red ink turns to black-
That means the private debt collection program, which had been criticized for being in the red due to start-up costs
in fiscal 2015 and 2016, has now turned a net profit of nearly $1.3 million since its inception.
Mandated by Congress in 2015, the private debt collection program has now collected more than $56.6 million, with
total costs and commissions of $55.3 million since it began last year.
Those figures include nearly $51.2 million collected by the four private firms hired by the IRS, as well as nearly $5.5
million collected by the IRS after delinquent taxpayers were contacted by the private debt collectors, which does not
generate commissions for them.
The IRS has assigned nearly $3.2 billion in tax receivables owed by 374,549 entities to the private collection
agencies as of June 14, 2018, according to the report, up from $919.6 million owed by 128,344 entities as of Sept.
30, 2017.
Each of the four firms – CBE Group, ConServe, Performant Recovery and Pioneer Credit Recovery – got roughly
equal amounts of tax debts and entities to pursue.
CBE has been the best performer so far, collecting more than $17 million to date, but the others are somewhat
further behind. Pioneer accounted for $14.3 million while Conserve collected about $12.8 million and Performant
collected $12.4 million. Those figures include both commissionable payments and money collected by the IRS after
contact by the private firms.
In addition, nearly 18,000 taxpayers have entered into installment payment agreements with the collection
agencies, totaling more than $114 million, which will be paid over varying amounts of time.
"The year one results clearly demonstrate that the PDC Program is working for the Treasury, working for the IRS
and working for American taxpayers," said Kristin Walter, spokesperson for the Partnership for Tax Compliance, in
a statement. "We look forward to continuing this important partnership with the IRS in year two."
Related Post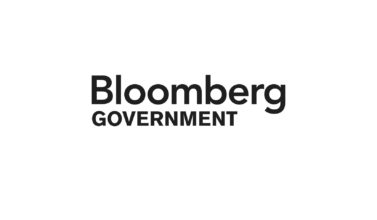 Debt Collection Program Is Working IRS data shows the agency's highly scrutinized...
August 22, 2018

By

Kristin Walter